.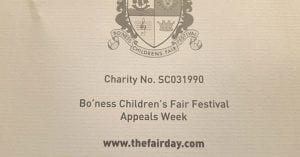 Not long to go now and the Fundraising Committee will be hard at work again with the neighbourhood appeals.
Hopefully it will be a nice week for them collecting.
You should receive an appeals envelope through your door and if not just drop us a message as it has been known for a house or two to be missed or collected in some of the close streets.
Each collector will have an ID to say they are official.