The children had a great day at the Silent Disco and the afternoon was a fun day for the adults too
You can see the pictures on the Instagram site @bonessfair
.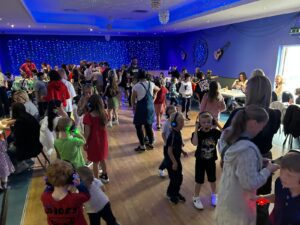 Did you know we've launched an online ticketing site where you can find and get tickets for our events? Check it out at
https://bit.ly/BFDevents
There is a small booking fee when purchasing tickets online, where we could subsidise the fee we didn't think the public would mind paying the small booking fee rather than take that from the fair coffers.
We feel an online system makes booking tickets easier to buy, pay for and manage for both attendees and volunteers. Sadly we have found with traditional methods we get a number of 'no shows' for events where people haven't paid in advance, taking vital cashflow from our fundraising pot.