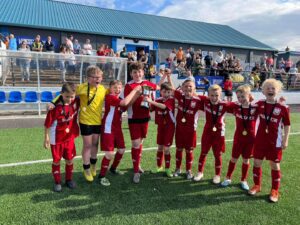 Congratulations to St Mary's girls and the Public on winning the two Fair Challenge Cup tournaments today.
Well done to all volunteers and kids. A great day was had by all.
Also a big thanks to the sponsor of the challenge cup; Fisons and Bo'ness Spice for their ongoing support of the primary school's football
Thanks also for the donations made to the bins. I'm happy to inform you that we'll have a card reader for Thursday. Remember, every penny counts!
(Pictures come from our Instagram @bonessfair)